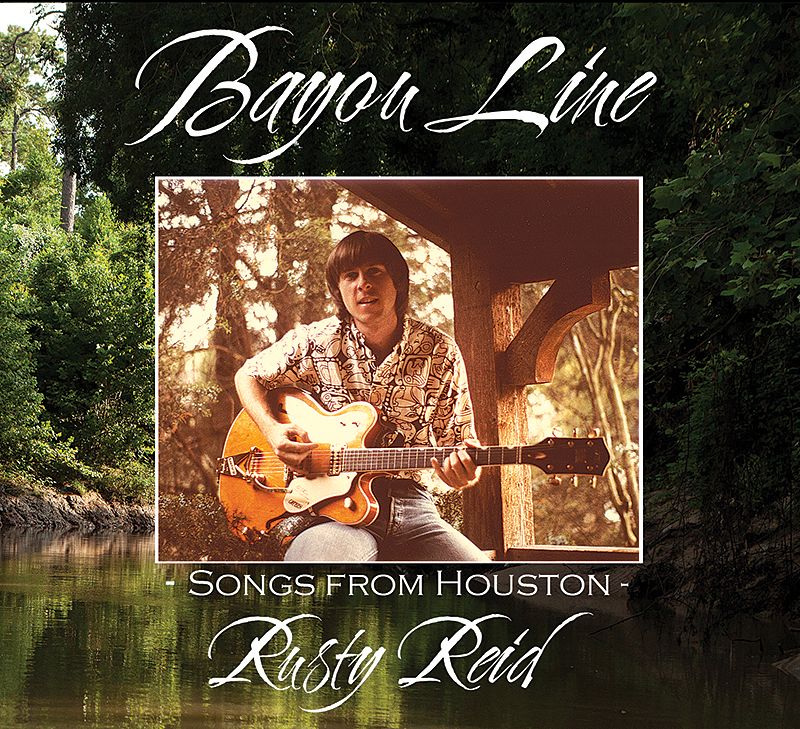 2023: BAYOU LINE (Songs from Houston)
Northern Latitudes Records
Copyright © Rio Paso Music (BMI)
Mixed and Produced by Rusty Reid at Rockcoon Works, Gig Harbor
About | Lyrics/Notes | Reviews | Order | Stream
REWORKING OLD FAVORITES FROM H-TOWN! CIRCA: 1970-1984
Bayou Line: Songs from Houston represents a liberation of some of Rusty's best songs from wobbly old reel-to-reel demos and worktapes, and a chance for them to fly with new wings.
Before Head to Heart fully came into view, I was excited to be able to work within a modern DAW (digital audio workstation), and play with my old recorded tracks, remixing, tweaking, adding parts. Many of these songs were from way back in my Houston days. Alas, it became obvious that most of the songs were so poorly recorded they were not suitable for future public release. If ever released, they would have to be re-recorded.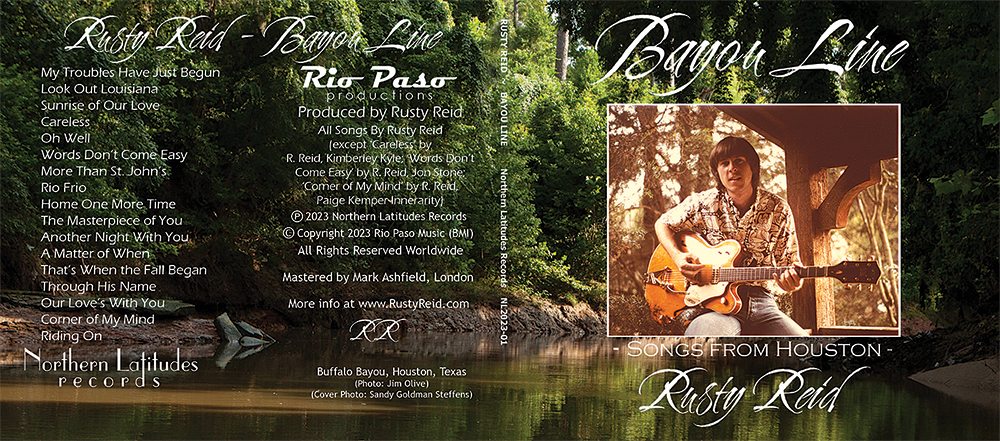 Shortly thereafter, I discovered how to enlist great players, from anywhere in the world, to help flesh out the material. The first four songs which would receive this treatment were not songs destined for Head to Heart, instead, they were old Houston favorites that I spiffed up, just for my own amusement: "My Troubles Have Just Begun," "Louisiana," "Another Night With You," and "Oh, Well."
I was over the moon with how these turned out. I so wish we would have had this technology when I was 20 years old. What a huge difference that would have made for we songwriters.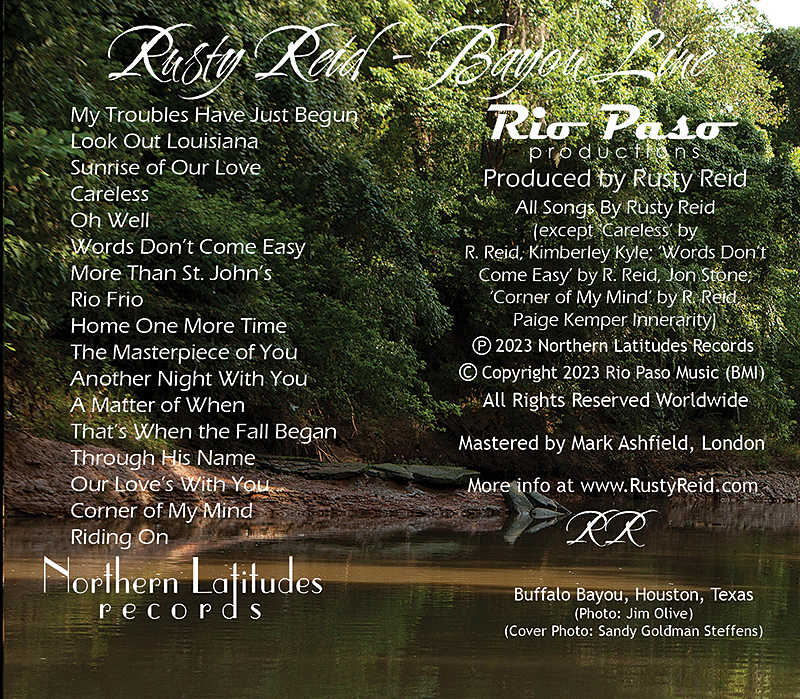 Even as new songs for Head to Heart were being written and recorded, the occasional old Houston song was added to the queue. I didn't have a specific project in mind for these Houston songs. I knew they weren't going to fit on Head to Heart because thematically, philosophically, they just didn't match up. The one potential exception was "Another Way," which existed during those Houston days, but in much different lyrical form. However, "Another Way" was actually originally written in Midland, Texas, not Houston, and the song was never recorded (or played live) until the recent, much lyrically revised version.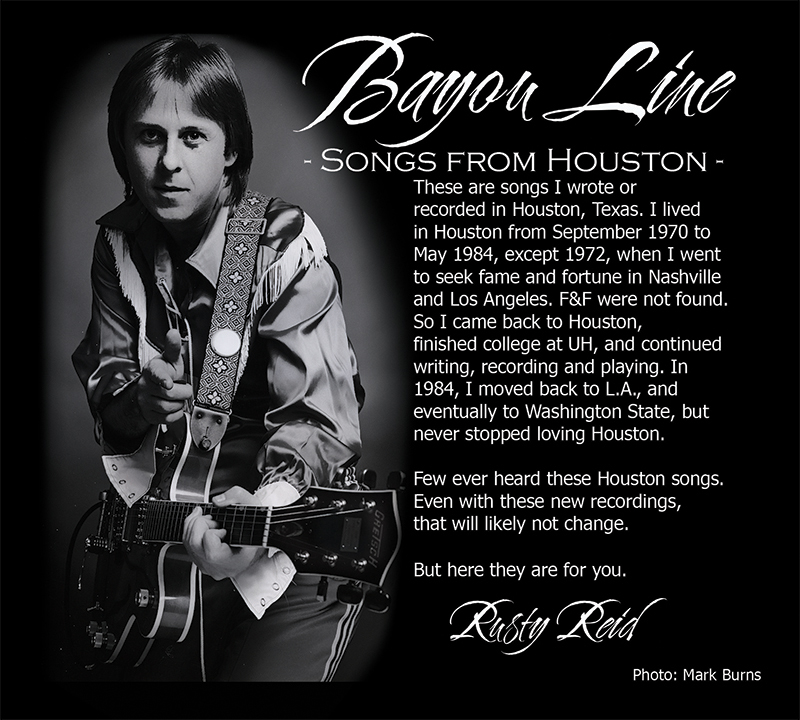 It was only when Head to Heart was nearly finished that I took stock of the growing collection of re-recorded Houston songs, and I realized the commonality of these songs is just Houston. These are my Houston songs, that's the theme. That will be my next album.
These aren't the only Houston songs I have released. Though none on Head to Heart qualify, my first album, NWXSW featured eight Houston songs. And a fourth album, tentatively titled Other Lives, scheduled for 2024 release, will feature a few more. I'm also mulling the release of an Unreasonables album, which would be filled with Houston songs.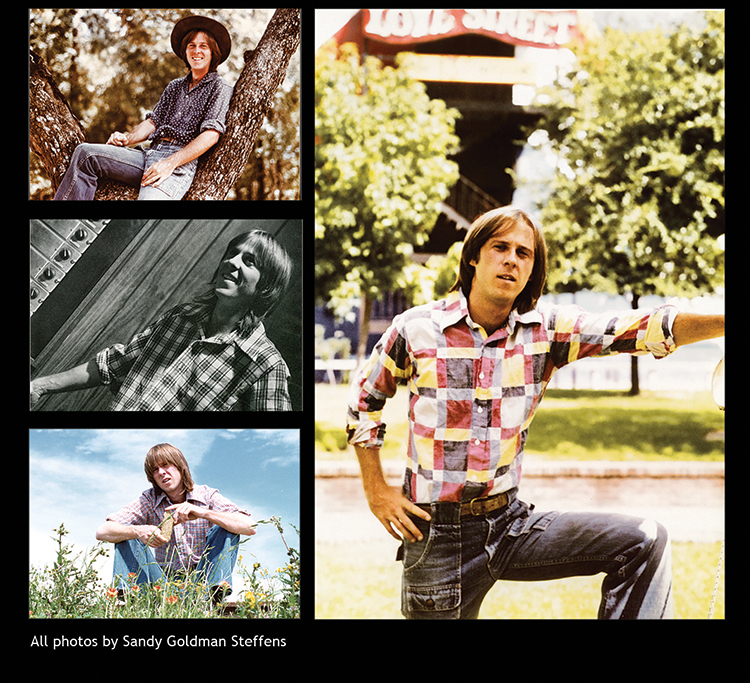 Why is this album called "Bayou Line?" Well, Houston is the "Bayou City," with four major bayous (slow-flowing streams) through the city... Buffalo Bayou, White Oak Bayou, Sims Bayou and Brays Bayou. One of my happiest periods in Houston was when I lived in an apartment right on the banks of Brays. The phrase "Bayou Line" comes from my song "Oh Well," featuring what seems to be something of a gypsy camp that I pictured as being somewhere along Buffao Bayou.
That 13 years I spent in Houston was my most prolific songwriting period. I wrote hundreds of songs, not all of them good, but there are these that I'm still pleased with. I do think that I'm a better songwriter now than I've ever been, but I can still feel the lyrical and melodic magic that somehow manifested in these songs. I like that none of these are clone songs; they are all unique, both lyrically and melodically. They are still special, at least to me.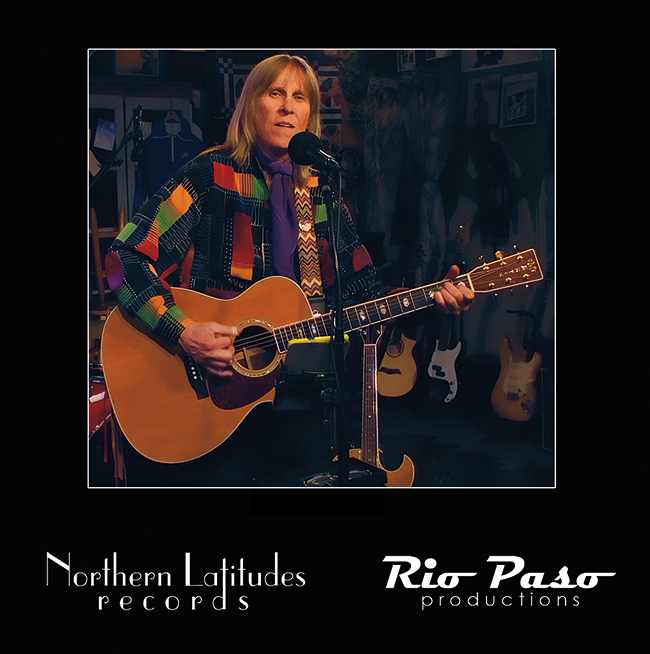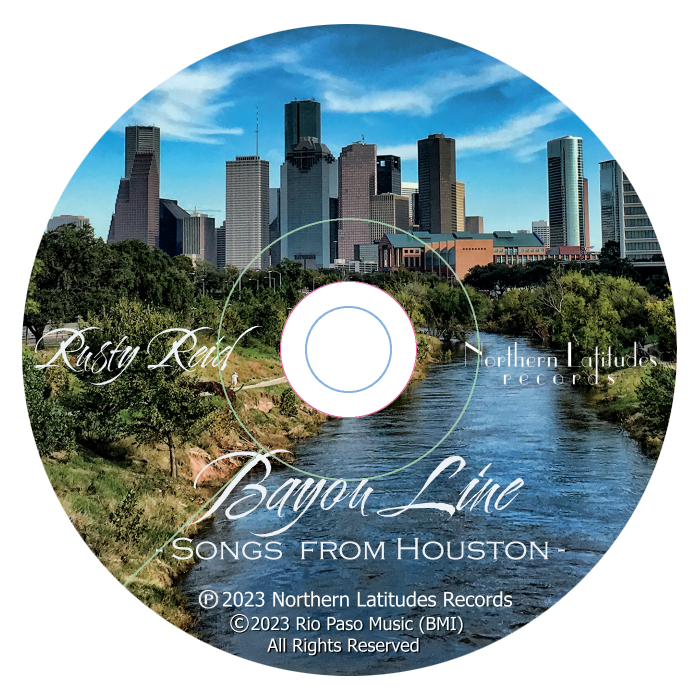 ---
It's hard to pick a favorite because there's such a variety there, and there really isn't a duff song among them. Here's my top five - 'Look Out Louisiana' is my joint number one with 'My Troubles Have Just Begun.' I involuntarily started singing that when I woke up this morning.  They both REALLY stick in your head, and I can hear them on the radio already.  Number three for me is 'Rio Frio' - fantastic melody, an arrangement that really keeps the interest there, and just an all round fabulous song, with a performance to match.  Number four is 'That's When The Fall Began.'  This just makes all the hairs on everything stand up and I can't work out quite why. It just does. Number five is joint between 'Riding On' (those high notes!!) and 'Our Love's With You' - just an incredible song with a super memorable melody. But it's all great, Russ, it really is, they're just my personal faves.
-- Mark Ashfield, London
I really enjoyed these tracks a lot. You are what I call a pure singer/songwriter. The lyrics, the melody, your vocals all fit very well together for this sound. This song somewhat reminds me of one of my all time favorite singer songwriters -- Warren Zevon. I would love to hear more from you.
-- Justin Newsome, A&R, Casting & Music Business Consulting
Rusty Reid has been making his claim as a force in this rock n roll based genre of Americana for quite some time and "Bayou Line (Songs from Houston)" just seems to solidify it even more. This album specifically having Houston in the title is interesting because most people outside of Texas probably think of all of Texas as being cowboys but Houston is very much the melting pop where you can find a cowboy as easily as a hip hop show or a metal band. With guitar driven rock n roll, Rusty Reid creates a sound somewhere between country and the blues. Big keys come out on "Look Out Louisiana" and while living in Houston I always did enjoy how close Louisiana was- just that you felt that connected to that particular region. "The Sunrise of Our Love" comes through a bit more dreamy, while "Careless" is even more so like Buddy Holly before somehow dropping off into that Blue Oyster Cult sound. Perhaps the strongest country tones on this album can be heard during "Rio Frio" and then by "A Matter of When" it can get dreamy in that Chris Isaak way. "Through His Name" feels like a straight out hymn. "Our Love's With You" has all the melody of a Beatles ballad. The album closes on "Riding On", which feels like the musical version of just trailing off into the sunset, which is rather fitting. At their core, these songs are love songs even if they don't always have the word love in the title. One of the things I like most about the lyrics is that they are very straight forward: they seem to say what they mean. This ties in with that Americana idea as these are somewhat energetic, sometimes calmer songs about every day people and every day issues. In that sense this is both highly relatable while also being easy on the ears.
-- Joshua Macala, Raised by Cassettes
There's something about the Bayou that's hard to explain. You could call it charm, charisma even. Whatever it is, life on the Bayou has it's own distinct style and vibe. I've lived in a lot of places, but none compared to my time there. So when Rusty Reid sent over his new album, Bayou Line: Songs From Houston, I was immediately hooked. Top shelf production, top class musicianship and radio-ready song crafting are delivered from beginning to end, all 17 tracks. Speaking of... who does that anymore? You know... release full length albums that are awesome? I see a LOT of single submissions. Most projects that aren't singles are, at best, 3-6 song EPs. So when someone sends us a 17-track album that packs this much punch, our attention is piqued.
-- Joshua Smotherman, Indie Music Discovery
Full Interview at: IndieMusicDiscovery.com
I loved it, great lyrics and production. awesome guitars! Adding you to our playlist! - "Ze Rock Porto Recommends" Spotify Playlist
-- Ze Rock Porto
Absolutely love your record, thank you for your great music!
-- Thibaut Coppens, SLNB - "Country Road" Spotify Playlist
Sweet songs. This made me happy.
-- Indie Folk Central
Thanks for the tracks! As for me, they are groovy songs with a rock'n'roll mood! In the music, you can feel the energy, which charges! Feel the emotion! Vocals with a very individual timbre well underline this style of music! Well highlighted in the music guitar and bass part, and especially the piano and guitar solo stands out! An exciting selection of instruments! Beautiful music! Thanks for the performance! Thanks for the mood!
-- Alex Music
Strong upbeat sound and fun vibe.
-- Digital Tour Bus
Very uplifting!
-- Amoji Music
Such energetic tracks. It reminds me of old timey country/rock, which is refreshing. You are very talented. Thanks for sending it over.
-- MusicOnTheRox
Tracks very interesting, nice production, very rich sound.
-- Independent Music Reviews
Great tunes!
-- Sugar Lodge Records - "Backroads Americana" Spotify Playlist
Well done! Adding you to "Road Trip" and "CoffeeHouse Hits" - Spotify playlists
-- Starburst Records
Thank you for sharing. I enjoyed listening to it. Very special. You're good at what you do. Keep creating music. I wish you all the best.
-- a.nneke93
The vocal style is fun for sure and full of personality.
-- Various Small Flames
Hello Rusty Reid! The mix is good, passionate vocals, light and dynamic instrumentals.
-- Tonic Grain
Hi there, and thank you for sending over another album! A pleasant one, super cool energy and an authentic vibe! Love, T.
-- &Tilly
The production, songwriting, vocals and lyrics still sound good and really country.
-- Indie Folk Music
Nice choice of instruments here. The mixing and the overall production are good.
-- Loft Sounds
I dig it.
-- GemsOnVHS
Thank you for introducing us to your music, which is of great quality, in terms of sound and musicality. I found it quite creative. Hug of peace from Brazil!
-- Revista Arte Brasileira
Features solid musicianship and has a nice clear sound!
-- Rex Dow
I really like the pace and the mood of the songs, also very well performed!
-- Given To Rock
I like how sound instrumental! Nice rhythm. Good rock waves.
-- Svitlana
I appreciate the classic country energy here.
-- Ear To The Ground
There are some really nice country vibes here and the sound feels professional.
-- Clout
Nice instrumentation and overall sound of the recording.
-- Glide Magazine
Everything about these tracks just screamed fun and frolics to me, just kick off those cowboy boots and make like nobody cares if we are having the best time before midday. No drink required because Rusty Reid offers all the fuel we need to get into costume. The playing is positively giggly and that helps in turning this track into a soundtrack for all of us who want to act like kids all over again.
-- MP3hugger
Good singer! Your tone of voice is really particular.
-- Visioner
The mix is fantastic. Great songs too, I can already see this REALLY getting everybody going in the country bar.
-- Yoga Beats Playlist
Thanks for sharing. There's a good energy here. Getting wafting vibes of 70's Grateful Dead, New Riders of Purple Sage, and some Peter Rowan.
-- Happy Productions
Moody and groovy straightforward country rock / southern rock tracks. I like the authentic live feel,
-- HQuindie
Nice production, I like the great vibe of the songs, instrumentals are varied and rich, top quality, high energy, the artist is confident.
-- Melodikrecords
I like the catchy and uptempo melody sound in it. Makes me happy and good quality.
-- Indie Vibes
Keep going! You're great!
-- Awake Music
The mix and the performance is great here.
-- Damien McFly
Cool tunes, added to our - "Routes n' Roots: Americana, Folk & Country Road Trip" Spotify Playlist
-- ForTheLoveOfBands
Well made songs, modern and enjoyable to the ear.
-- The Sound Lab
Good news! We've added you to our - "Indie Country: New & Undiscovered" Spotify Playlist
-- David - PlaylistSubs
Great work here. You really created a warm nostalgic feel on this one and i could see this doing well with the right audience.
-- Montana Records
A keen sense of classic folk and alt country with a free swinging and confident delivery to it. Well made and touching in its delivery.
-- We All Want Someone To Shout For
Love it. Fantastic tunes. Fantastic guitars. Great vocals. We've added you to our - "UK Independent" Spotify Playlist and M-XCloud Podcast.
-- UK Independent
Damn fine tunes.
-- Music Mecca
Your vocals have such a classic beauty. Thanks for sharing with us.
-- Aeroplane Media
A really great voice and recording too! You are very good at what you are doing stylistically. The recording quality is fantastic. Keep up the fantastic songwriting.
-- Chris Long
Great Vibe. I will add you to my "Coffee and Country" Spotify Playlist.
Dave Powers
Well-written and produced.
-- Mike Savage Artist Management
Really nostalgically brewing tracks, with some gorgeous warm guitar and your vocals are so rich in tone!
-- Existential Magazine
Delights with its smooth guitar riffs and the beautiful and moving vocals of Rusty Reid.
-- Music Crowns
There's a calm and confidence here that we admire, offering a reflective wisdom and heart which is authentic for sure.
-- Various Small Flames
Interesting sound and great voice.
-- No Clouds
Great vocals and some accomplished playing, all nicely recorded and floating through the speakers very nicely.
-- The Slow Music Movement
Such nice songs. I loved the warm and deep voice, very expressive. Nice music too. The sounds and the production are amazing, so cool! Loved the arrangements. Loved the guitar sound.
-- Listnerd
Nice classic rock style.
-- Best New Indie
Love the simplicity of the sound design, your vocals are so very endearing and radio friendly.
-- Lemon Fresh Music
Hi Rusty, I love the guitar tone and vocal deliveries, it's very true and tasteful. The lyrics were touching and relatable.
-- Lorenzo Lautz
I like the lead guitar in the solo parts and I like the melody you have created though classic in the notes used. Overall the balance between the vocals and music track are well made. I also took the time to listen to some of your other tracks on Spotify and liked what I heard. Always refreshing to hear new talent like yours with their original music.
-- TBAIMS, LLC
Beautiful and warming! We will post this on social media and tag you in the post for sure! Thanks so much for sending!
-- The Sounds Won't Stop
Hey Rusty, I get Neil Young 'After The Gold Rush' vibes from these tracks.
-- MrFuzzSpace
I truly enjoyed your trackS, enough to feel like I want to present to my listeners. Your voice is amazing and the lyrics and the music, choice of instruments is perfect.
-- NIKY Radio, NOTRE MEDIA
Thank you for sending. We enjoyed listening to it. The melodies are awesome and the songs are performed really well. We are happy to share this on our social media accounts.
-- Hubb UK
Nice songwriting.
-- Finnster Music
Laurel Canyon vibes!
-- Indie Underrated
Hi Rusty! I feel like I just stepped back in time. This is an excellent classic rock jam.
-- Jeremy Lin
The composition and instrumentation here were great!
-- Sugarcoat
Hello. I heard your songs very well. The sound of a very warm guitar is art. I'll share this song on my playlist.
-- Pop Squad
Rusty! I really enjoyed listening and thought it was a great production overall. Absolutely loved your vocal tone and thought the mix-down was top notch as well.
-- Lance's Picks
I really like the vibe of the songs. You have a good voice as well.
-- Music on the Rox
Hi Rusty. It sounds really nice overall. Wess crafted songs, for sure.
-- Zack's Talent
Thanks. I'll add to my "Top 300" Spotify Playlist.
-- Tinnitist
I am reminded of artists such as Villagers and Surfjan Stevens here. The music is richly layered and very well put together. The vocals suit the track very well.
-- Unheard Indie
'Corner of My Mind' is a welcoming soft-rock release with gorgeous instrumentation, inviting melodies and charming vocals. Check it out today!
-- FV Music Blog
Hey Rusty, I really enjoyed your sound.
-- Artists & Drifters
The instrumentals on this are really nice and easy going, as well as your vocals. Good job Rusty!
-- We Write About Music
Thank you so much for sending us your amazing masterpiece. You did a great job and you deserve more support for it. We will share your music on our popular playlists with good continuation.
-- Music EXD
You are a solid songwriter!
-- Source Music
I found the songwriting and production to be high-quality. I liked the quality of the vocals and guitar work. These are really great tracks you can be produ of and that I'm sure lots of people will really connect with.
-- No Transmission
Lively, airy folk/roots rock/pop-rock sound. We like the vocal manner. Great sound of each instrument.
-- Grotesqualizer
Beautiful vocals with some really nice, in depth instrumentals. Has a Laurel Canyon style song feel to it. I'd like to share this to the Radio Drive playlist.
-- New Sound Fan
Nice songs. I liked the rock rhythm of the music, and I think the singer's voice is amazing, that's why I added this music to my playlist.
-- Best For You
Instrumentals are varied, chill atmosphere, original elements included, the artist is creative.
-- Greesha
Love the sound of the drums and the vocal tone. Great folky feel.
-- Pop & Rock Party Songs
Absolutely great feel on this! We will get this posted on socials asap and we appreciate you shooting over your newest material!
-- Buzz Slayers
Hi Rusty, Thanks for sending me your song! Extremely cool lead guitar, solid work on the drums, good production and an awesome classic rock sound.
-- State of Green
Very nice! Well-produced and cleanly recorded. You have a great sound!
-- WKM Music Publishing
These are lovely tracks with great, heartfelt lyrics and laid-back, mellow melodies! I like your sound and style.
-- Don's Tunes
Everything about this just screamed nostalgic fare on the way and with Rusty Reid fitting that bard of yore with glad tidings our instincts proved to be accurate. This is gentle, soothing and indeed pastoral and with that flagged mention of Ireland I was even more tuned into its soft contours. An ever so lovely piece of work. Comforting company. Good on ya Rusty and long may you offer up these neat tunes to an appreciative audience.
-- mp3hugger
Your voice really penetrated my heart and I admire it :)
-- Freedom of the Soul
I love the warmth, the relaxing atmosphere of this, the instrumentation really soothes and the vocals sit atop beautifully. It's sublime.
-- Independent Music Playlists
Hey Rusty, thanks for sharing your tracks. Lovely, well made.
-- Treehouse Music
Nice style, all instruments sound rich and engaging, singer has an attractive vocal tone.
-- Now & Then Music Playlists
Great indie vibes. Rhythm flows well and vocals mesh in nicely. Tones and guitar leads also match perfectly. Added to our "ASA Indie Rock & Folk" Spotify playlist.
Great tunes with a good arrangement & vibe.
-- 99.9 Bay FM, Australia
Great vocals and lyrics. Keep up the good work!
Lefuturewave
Hi Rusty. I like your warm country-rock style and think it will be a great fit for my Americana Playlist - thank you for sharing this release with me.
Pillar Artists
Hey, thanks for sending the tracks! I appreciate your artistry - I like the direction you are heading too!
-- Mesmerized
Hello Rusty Reid, Thank you for sharing your songs. They have a nice gentle feel good vibe that was pleasant to listen to. Your sound transcends many genres. You are a talented singer and the lyrics were solid. Much respect.
-- ADAD Audio
Smooth guitar work with some flashes of classic rockers and some jammy elements as well. Quite nicely performed and sung.
-- We All Want Something
You have a great style and make some really good music.
-- Yellow & Black
Really good job. Adding to our "Fresh Rizers" Spotify Playlist.
-- Rizin Playlists
The mood is great. I'll add to my "Best Sense of High" Spotify Playlist.
-- Best Sense of High
Hey Rusty, thanks for sharing Through His Name. You've got such a warming voice and I loved how more layers popped into the mix.
-- Upbeat Kids
Hello Rusty. You are a very passionate musician. This style, indie folk, with blues elements, is really what to expect from an American songwriter. Good melodies too.
-- OML Sync
Mboté na yo (=Hello to you) dear Rusty, thank you for the proposal of your musical work. Unfortunately, LMCB (Les Merveilles du Congo Brazzaville) is a website reserved only for artists from Africa (or the Caribbean and who recognize themselves in their African heritage) as well as music with African sounds. However, we liked your music, we will show up via our personal accounts. Thanks again for contacting us and good luck for the future. God bless you :)
-- LMCB (Les Merveilles du Congo Brazzaville)
BUY "BAYOU LINE: Songs from Houston" - signed by Rusty
$11.99 (free shipping)
And get a free bonus "The Sixties Ain't Dead Yet" button - while they last!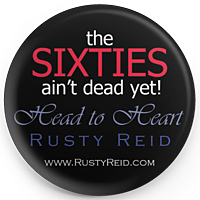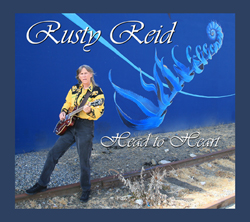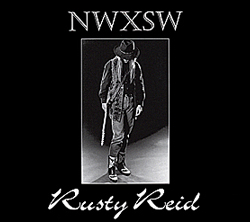 BUY ALL THREE Rusty Reid albums (signed by Rusty) - $27.99 (free shipping)
- OR -
BUY THE DOWNLOAD on
Amazon

1. My Troubles Have Just Begun
(Music & Lyrics by Rusty Reid)
Copyright Rio Paso Music (BMI)
My Troubles Have Just Begun
I didn't know that you would run
I see that you have fun in runnin'
And if I want to taste your honey
My Troubles Have Just Begun
My, aren't you the pretty one
The kind that it hurts so much to want
If you're a pure-bred, head-strong filly
I'm the one who'll tame you finally
My Troubles Have Just Begun
I know you're not the only star in the sky
Or only maiden of the sea
And though you're going to play your game 'til its end
You know the only one you want is me
Rusty - vocals, electric guitar
Brent Mason - electric guitars
Steve King - piano, organ
Bill Watson - bass
Jim Riley - drums
Jason Eustice - background vocals
Backstory: Late summer and fall of 1977 in Houston, Texas, was a time of prolific and artistic songwriting for me. I was living in a small house on Verone Street in Bellaire at this time. Songs from that very span on this album include "That's When the Fall Began," "My Troubles Have Just Begun,", The Masterpiece of You," "Sunrise of Our Love" and "A Matter of When," while another, "Hurricane," was featured on my first album, NWXSW. "My Troubles" was performed live by the Unreasonables, and was recorded twice (once in Houston and once in L.A.) before this latest version. In 2016, as I was ramping up writing and recording new songs, as well as reworking old songs in my home studio, a friend pleaded for "My Troubles" to be considered for a re-do. That request was the impetus for trying something brand new: bringing in tracks from remote players. For this first attempt, I enlisted the assistance of a crack Nashville unit that included Grammy winning guitarist Brent Mason, member of the Musicians Hall of Fame, 14 time winner of the Academy of Country Music (ACM) Guitarist of the Year Award, and Guitar World Magazine's selection as one of the "Top Ten Session Guitarists of All Time." I've had the honor of playing with some great players in my day, but playing second guitar along with Brent Mason was certainly one of the highlights of my musical journey.
---
2. Look Out Louisiana
(Music & Lyrics by Rusty Reid)
Copyright Rio Paso Music (BMI)
A week from today I'm heading out
Louisiana, here I come
I don't like it here, I'm getting out
Louisiana, here I come
Back down New Orleans way and Creole cooking
Night and day with those crazy Cajun women
And when this week is done, I'll grab my hat and run
Look out Louisiana, here I come
I'm dying to see those green bayous
A little southwest of Baton Rouge
Louisiana, here I come
Back down hanging out on the Atchafalaya
Me-o-my-o, zydeco on the plaza
And when this week is done, I'll grab my hat and run
Look out Louisiana, here I come
A week from today I'm heading out
Louisiana, here I come
I don't like it here, I'm talking about
Louisiana, here I come
Rusty - vocals, electric guitar
Brent Mason - electric guitars
Steve King - piano, organ
Bill Watson - bass
Jim Riley - drums
Renaldo Hirsch - accordion
Jason Eustice - background vocals
Backstory: "Look Out Louisiana" was written in North Hollywood, California in December, 1972, the first song I wrote after relocating from Nashville. A few of the lyrics here differ from the original version. The song was featured in the live set of Southern Cross, a mid-Seventies band I shared with fellow Midland transplants to Houston, Jon Stone and Ric Plunk. The band recorded "Louisiana" twice, the second version becoming their first and only vinyl single, and my only vinyl anything. After release of the record, I traipsed through East Texas and Louisiana, stopping at radio stations along the way asking them to play it. Some actually did. It was the first time I ever heard my material on the radio. Fast-forward 40-something years. Just two months after being well pleased with how "My Troubles" came out, I returned to the same Nashville unit to work their magic on "Louisiana," and they did not disappoint. "My Troubles" and "Louisiana" lead off this album, just as these recordings originally galvanized the project.
---
3. Sunrise of Our Love
(Music & Lyrics by Rusty Reid)
Copyright Rio Paso Music (BMI)
So far we've been in the dark about each other
But maybe there's light above
It's too soon to tell, you may find another
But it could be the Sunrise of Our Love
I take your hand at the risk of shaking
The calmness that's in your eyes
Our hearts might lie on the verge of breaking
But it could be our new love's sunrise
You said you wanted me closer, now I know
It's night, and I don't want the light
If it means you have to go

Rusty - vocals, electric guitar
Steven Beasley - acoustic guitar, electric guitars, keyboards, bass, backing vocals
Darin Watkins - drums
Backstory: "Sunrise" was first recorded in 1978 at a small 8-track recording studio in the Montrose neighborhood of the Bayou City called "Magic Rat Studio," later redubbed "Musicians Recording Studio" (or just M.R.S.). I think of this song as my 1950s-style Elvis ballad. For this re-recording, I turned the song over to Steven Beasley, who provided a revamped arrangement, replete with lush guitar work. Pacific Northwest drummer supreme, Darin Watkins, added live drums.
---
4. Careless
(Music & Lyrics by Rusty Reid & Kimberley Martin Kyle)
Copyright Rio Paso Music (BMI)
I gave and I gave and I thought I'd made you mine
But no, I don't know, I just might have missed this time
I get a feeling you don't see me riding in your dreams
As time goes on you're getting worse at
Getting Careless, Careless with me
I trained and I strained and I thought I'd made it right
I could be wrong, maybe, I just don't know your side
I imagined you and me frozen in this love forever
I see I was the last to see
Your love waned while mine grew deeper
I miss you the way you used to be
Remember you wanted me so badly you said
I love you, do you remember how real it was
Was it real, you've become so
Careless, Careless, Careless, Careless
Rusty - vocals, guitars, synth strings
Steven Beasley - bass, background vocals
Jed Demlow - keyboards
Darin Watkins - drums
Backstory: Though written nearly three years before I packed up my van and moved back to L.A., "Careless" was one of my last Houston songs. Only five songs were written in that long stretch between "Careless" in late August of 1981 (a very productive year) and May, 1984, when I left Houston. With the slow demise of my band, the Unreasonables, a new relationship, practice with a new cover/party band, feverish work as a freelance journalist, the production of a trade magazine (the Houston Music Guide), all amidst continuing financial difficulties, I found little time or inclination for songwriting. "Careless" was written with my then-girlfriend, Kimberley Martin, a talented singer-songwriter in her own right. The Unreasonables played this song, our drummer's favorite (for reasons which will become obvious when you hear it), but it was not recorded. That was a mistake. We recorded a few clunkers instead of this one. When contemplating possibilities for Bayou Line, I stumbled upon a practice tape of the Unreasonables playing "Careless," and remembered how much I liked it. It's kind of a quirky New Wavey song; I think I was going for sort of an Elvis Costello vibe originally. It has a few unexpected melodic twists and turns that don't seem to make musical sense at first listen, but actually do. For this resurrection of "Careless," I turned to Mister Reliable (and honorary Unreasonable), Steven Beasley, who worked up the basic track, and sent it back to me for vocal and guitar overdubs. Jed Demlow added keyboards, and Darin Watkins provided the sassy drums, which boldly accentuate the frustration and angst of the lyrics.
---
5. Oh Well
(Music & Lyrics by Rusty Reid)
Copyright Rio Paso Music (BMI)
Down around the bayou line
A part of town polite folk never see
Reefer smoke and blue guitars
I know the way the clientele knows me
They know I wouldn't be here
If everything was swell
Looks like you've lost her, they say
Looks like you've lost her
Oh Well, Oh Well
Rosie's my friend reading cards
She told me I should stay away from green eyes
And Tico knew I would return
He's waiting for me down along the rail ties
Oh well, take your guns and run
Oh well, take your pride and hide
'Til somebody else comes by
I'll get lost in the rock and roll
Check into the way it's going down
Heartbreak can't find me here
It's no big thing, it's just another round
Rusty - vocals, guitars
Mike Vecchione - drums
Hiro Sakaba - bass
Backstory: "Oh Well" was written in July of 1979 and became a staple of the Unreasonables. It was one of 16 songs recorded by the band in a marathon December, 1980 session at M.R.S. For backup for this version, I turned this time to the New York City rhythm section of Mike Vecchione and Hiro Sakaba. Those guys just knocked it into a different gear. This is definitely one of my favorite recordings that I've ever done, and just maybe the best lead guitar I've ever played. This album's title also comes from the first line of this song.
---
6. Words Don't Come Easy
(Music & Lyrics by Rusty Reid & Jon Stone)
Copyright Rio Paso Music (BMI), Ayre Music (ASCAP)

Did I hear you say it's over
You say we're better off apart
You say our love is nothing but two liars
You surely didn't think that at the start
I'm thinking of these words you've spoken
I don't know what I want to say
I know our love is badly broken
But can't we try to find a way
Words Don't Come Easy at a time like this
But words are what I need
I can't think of a thing to say
To bring you back to me
I know a feeling's not forever
And I know I'll make it through
And though we may not be together
I'll always be in love with you
Rusty - vocals, acoustic guitar, keyboards
Ilia Skibinsky - Arrangement, keyboards, bass, drums.
Jon Stone - background vocals
Backstory: In the Spring of 1973, I had returned to my hometown of Midland, Texas after failing to make much of a splash as a songwriter in Nashville or Los Angeles. The idea was to get back to the University of Houston for the fall semester. Meanwhile, I was in a songwriting funk. The music biz experience had left me unmotivated to write and doubtful - for pretty good reason - about my songwriting talent. For months, there were no new songs. But while moping there in Midland, I connected with fellow songwriter Jon Stone. We were introduced by our girlfriends, who were both ballet dancers. By that summer, we were writing songs together. "Words Don't Come Easy" was written in July at Jon's apartment in Midland. I returned to Houston at the end of August, and encouraged Jon to join me in further musical collaboration in the Bayou City. Jon moved to Houston in 1974, and in November of that year we recorded "Words" at the cheapest Houston Recording studio we could find, Dale Mullins Recording Studio. Despite the low rent status of the studio, I was pleased with how the recording came out, our vocal blend being particular noteworthy. I still like that recording. But this time around I wanted to try something totally different. I found jazzy multi-instrumentalist Ilia Skibinsky in Berlin and just trusted him to come up with that something. He did, providing a lush, modern take on the song. However, in a nod to that magical vocal blend of the original recording, I brought in a snippet of Jon's 1974 harmony part on the second bridge.
---
7. More Than St. John's
(Music & Lyrics by Rusty Reid)
Copyright Rio Paso Music (BMI)
Though I left her long ago
I know that I'm missing
More Than St. John's pastel shores
And cold island misting
Retrospectively I see
Her northern eyes could whisper sometimes
And shine like the breakers
I ask the freezing distant lights
Can nothing replace her
Retrospectively I see
Exactly what she meant to me
How could I let her go
And not even let her know
That I love her so...
Rusty: vocals, acoustic guitar, electric guitars
Rick Plunk: keyboards
Jon Stone: bass, claves
Mike Vecchione: drums
Backstory: "More Than St. John's" was written in March, 1975 in Houston at the Foxhall apartments just off the Katy Freeway, where the cover shot of Bayou Line was also taken. Other songs written there include "Another Night With You," "Rio Frio," "Riding On," from this album, as well as several other of my songs: "Hot as a Pistol" (NWXSW), "Crossfire" and "Coldhearted" (to be included on a prospective Unreasonables album). "St. John's" and "Rio Fio" were taken into Jeff Wells Studio in December of 1976. This studio was a step up from Mullins Studio. By this time, another Midlander, multi-insrumentalist and talented singer Rick Plunk, had joined Jon and I in Houston, forming the band Southern Cross. Rick brought a higher level of musicianship to our project. On this session he played magical parts on both songs. I was really happy with these recordings. Indeed, as it turned out, the only old tracks I felt could be salvaged for this album (aside from Jon's harmony snippet from "Words Don't' Come Easy") were these from "More Than St. John's." Except for drums, that's Southern Cross, Rick on keyboards, Jon on bass, and 24-year old me on acoustic guitar and vocals. For this version, I added a few electric guitar bits, and brought in drummer Mike Vecchione to navigate the not quite consistent tempo where before there had just been the simplest percussion.
---
8. Rio Frio
(Music & Lyrics by Rusty Reid)
Copyright Rio Paso Music (BMI)
Everything's quiet in Texas tonight
Rio Frio, and I
It's lonely and dark, I miss my sweetheart
Stars are just stars tonight
The cottonwoods quake, seeming to say
Cowboy you're dying so young
But if it wasn't here, I'd be somewhere near
A story whose time hasn't come
Back in a different place and time
She waits by a window I know
Sea island blow and me on her mind
Rusty - vocals, electric guitar
Steve Beasley - acoustic guitars, electric guitar, accordion, bass, backing vocals
Darin Watkins - drums
Backstory: Ah, "Rio Frio." I still think this is one of my best songs. Though written in October 1975 at Foxhall, the genesis of this one starts back in the fall of 1971. Returning from Midland to Houston for my sophomore year at the University of Houston, I had the idea to compose a "rock opera" based on the history of Texas. So I got to writing, knocking off eight songs in a matter of weeks. Alas, they weren't very good. I just wasn't a very capable songwriter at that oint. So the project stalled. But once in a blue moon I would try to work on another song for the opera. Finally, at Foxhall the last song specifically written for that ill-fated concept emerged. I was trying to come up with a song that would describe the days of the Nueces Strip. After the Texas Revolution, Texas claimed land south to the Rio Grande River, while Mexico insisted that the Texan claim ended further north at the Nueces River. The land in between was contested, and became lawless, and therefore a great place to hide out for outlaws. The Frio River, or, in Spanish, Rio Frio, flows into the Nueces down around those parts. As a child, our family had camped on the Frio River. It was the first river I ever bonded with, coming from out around Midland where are there no creeks, much less rivers. The song describes a young cowboy a long way from home, possibly wounded, hiding out beneath the cottonwoods on the banks of the Frio, missing his sweetheart back on some island, perhaps Galveston, far, far away. On Bayou Line, "More Than St. John's" and "Rio Frio" appear together, just as on the session back in 1976.
---
9. Home One More Time
(Music & Lyrics by Rusty Reid)
Copyright Rio Paso Music (BMI)
The rain is coming down
And the wind is blowing heavy
And the county line's a few miles down the road
Well I've come a long, long way
And I'm glad to see its just the way
I left it, such a long, long time ago
The red mud's just as sticky
As it was when I was little
But the pine trees seemed a whole lot taller then
And the clouds above ain't half as high
As I was when I left here
With my mind full of the places I hadn't been
Goin' home
I've had enough of travelin' round
Seen enough to bring me down
Prayed enough to know I'm bound
To get Home One More Time
When I left here I was looking
For excitement, for adventure
And the answers to the questions in my mind
But the highways running endless
To the freeway-strangled cities
Showed the way back to the place I'd left behind
Rusty - vocals, acoustic guitar, electric guitar
Jason Roller - electric guitars
Jed Demlow - organ, piano
Tim Denbo - bass
Darin Watkins - drums
Backstory: "Home One More Time" was written in June of 1972, during my stint in Nashville. I lived on St. Edwards Drive in south Nashville, just off Nolensville Pike. I wrote this song shortly after returning from a trip to Atlanta with my songwriting buddy, Walter Carter (yes, the famous guitar historian and Carter Vintage Guitars shop owner). The "red mud" line comes from that part of the country, and the original lyric specified the "Georgia line." In later recordings, it became the "Texas line," and finally, for this version, simply the "county line," to make it more universal. Another lyrical change has "freeway strangled cities" replacing the original "smoke-stack crowded cities." When the song was written, nearly 50 years ago, cities still had smokestacks and a lot fewer freeways. Now the smokestacks are mostly gone, but the freeways just keep muliplying and getting more tangled. I have recorded "Home One More Time" five times, more than any other song. This version is helped immensely by talented multi-instrumentalist and producer Jed Demlow and crack guitarist Jason Roller, both of Nashville. Northwest drummer Darin Watkins plays drums, as he did on the previous version of "Home One More Time."
---
10. The Masterpiece of You
(Music & Lyrics by Rusty Reid)
Copyright Rio Paso Music (BMI)
Maybe it's just the way the light
Comes through the window
That makes you look like a Renoir alive
Remember the one at the Jeu de Paume
"Jeune Filles au Piano"
A masterpiece, and now look, it's mine
Then with a move and a tilt of your head
You take a position
Degas could use in "Dancers in Blue"
And Vincent could paint your fiery eyes
With starry illusion
Exploding skies, swirling, dark and true
And though the Spanish moss of Texas
That frames your flaming hair and eyes
Is so far from the land they knew
I'm sure they'd recognize
The form, the style, The Masterpiece of You
Outside the sky looks just like Monet's
"A Field of Poppies"
But here you sit on a hill of bonnets blue
And all I can do is gaze some more
And smile cause I'm happy
To love a girl as beautiful as you
Rusty - vocals, acoustic guitar, synth
Daniel Ribeiro - arrangement, acoustic and electric guitars, keyboards, bass
Darin Watkins - drums
Backstory: In late Winter of 1977, I took my first trip to Europe, visiting Germany, Austria, Italy, Switzerland and France. In Paris, I visited the Jeu de Paume art museum, which at the time housed a great collection of Impressionist paintings (most have since been moved to Musée d'Orsay). From an early age, I was drawn to the Impressionist painters, so seeing these up close was just amazing. So many masterpieces. When I got home, the trip continued to occupy my imagination. One day my girlfriend, who had beautiful long red hair, somehow reminded me of the girl with reddish blonde hair seated at a piano in Pierre-Auguste Renoir's famous painting. I thought, "Well, there's a masterpiece right there." So was inspired the first verse of the song. She was also a ballet dancer, which cued the second verse and Edgar Degas' "Dancers in Blue." With those two artists, I had a cool theme, and from there was able to continue the thread, weaving in paintings by Vincent van Gogh and Claude Monet. Altogether, it's a musical painting. The chorus came last. I had to figure out how to bridge time and distance, and somehow bring them to her, and Texas. For the recording, I again enlisted Brazilian multi-instrumentalist Daniel Ribeiro, who contributed several songs on my Head to Heart album.
---
11. Another Night With You
(Music & Lyrics by Rusty Reid)
Copyright Rio Paso Music (BMI)
It won't be long before
Your burnt sienna eyes burn
Beneath the deck lights
I've been on this shore hoping for
Another Night With You
If you chance to stray
The liner after dark
Is the place to find me
We can dance away and shimmer through
Another Night With You
If you want to we can la-de-da
And swim at 3 A.M.
We can watch each star arrive
We can fall into each other's eyes
We can savor love's surprise
Another Night With You
Tahitian dusk
Wraps around your skin
Like a gown of dark pearls
Can I earn your trust
Help me know you
Beautiful island girl
Rusty - vocals, electric guitar rhythm and 2nd lead guitar
Tom Wild - acoustic and electric guitar
Steve King organ, piano
Bill Watson - bass
Jim Riley - drums

Backstory: Another Summer of '75 Foxhall song, "Another Night With You" seemingly came out of left field. It's an unusual song for me in several ways. It's got this jaunty lilt to it, and I have no idea where the South Pacific theme came from, another imaginary setting in the vein of "More Than St. John's." It was definitely an oddball in my catalogue. and I always liked it, partially for that reason, plus I just think it has an interesting melody and lyrics. The song never made it into live shows or recordings. Until now. "Another Night" was the third tune delivered by the Nashville crew, this time with top session guitarist Tom Wild, with whom I share the instrumental break (I'm playing the second part).
---
12. A Matter of When
(Music & Lyrics by Rusty Reid)
Copyright Rio Paso Music (BMI)
I do recall a time not long ago
On the road of love we were walking
Two kids, arm in arm, elaborate dreams
But now it seems, somehow we just stopped talking
Do you recall our moments in the sun
On the run, stride for stride together
I still remember but it's not so clear
When we were there, I thought it was forever
I see it coming...
The love we shared while we came of age
Is nearing its final page
And though it's just A Matter of When
I hate to see it end
I do recall a time not long ago
Or was it so, it's harder now to see it
Seems there were two, but maybe I am wrong
And now it's gone, and still I can't believe it
Rusty - vocals, electric guitars
Jed Demlow - acoustic guitars, electric guitars, bass, keyboards, drums
Backstory: "A Matter of When" is another Verone, 1977 song, somewhat autobiographical, depicting the end of a longtime romance. The song was recorded at M.R.S. in August 1978 at a session that also included "Corner of My Mind." For this version, Nashville ace, Jed Demlow, provided the basic tracks, and I overlayed chimey guitars.
---
13. That's When the Fall Began
(Music & Lyrics by Rusty Reid)
Copyright Rio Paso Music (BMI)
The leaves of summer are counting their days
They know that it's lonely at the end
Nightly we can feel it slip away
And find ourselves relying on a lie
That's When the Fall Began
Our laughing pride is hiding in the dark
Dying for a chance to bite again
We fake our lines; we don't know our parts
And find ourselves relying on a lie
That's When the Fall Began
Look, the geese are flying
Oh, there's not much time
What do we do
Hold this cracking ground
Or lay our arrows down
The north wind chills the silence in the room
Grey clouds descend and portend
The waning light illumines the gloom
We find ourselves relying on a lie
That's When the Fall Began
Rusty - vocals, guitars, piano, bass, drums
Backstory: "That's When the Fall Began" is another late summer '77 song, written at the Verone house a couple of months before "A Matter of When." Yes, they describe the same real-life breakup. This song was never recorded or played live in Houston; it just didn't fit with the rock and roll I was doing at the time. But I always felt it was a good tune, interesting lyrics and rhythm; I enjoyed playing it on acoustic guitar periodically. I always figured I would someday record it, but never did, until now.
---
14. Through His Name
(Music & Lyrics by Rusty Reid
Copyright Rio Paso Music (BMI)
Down by the river so wide and muddy, people say
A man can live forever
All he has to do is kneel and pray
Say Hallelujah once, Hallelujah twice
Hallelujah three times for the Lord
And oh, my brother
Through His Name you're saved
It don't have to be the Jordan
The bayou do just fine
So, come on sinners, here's your chance
Become right and kind
And when you're down and troubled
Just look up to the sky
And know the One above you
Is likewise deep inside
Rusty - vocals, acoustic guitars, bass, keyboards, percussion

Backstory: "Through His Name" was written, as a lark, in late August of 1971 just after I had returned from Midland to Houston for my sophomore year at UH. Goaded by my irreverent roommate at the time, high school friend, Johnny Davis (yep, the well-known Texas map-maker), to try to write a "gospel" song, this is what I came up with. The two Midland heretics had a good laugh over it, and then the song was relegated to the status of forgotten ditty for decades. But when reviewing old Houston songs, I reevaluated "Through His Name." With the clarity of distance, to my surprise, it seemed to me, albeit a lapsed Methodist, that it might actually fit in a hymnal. I did tweak a couple of lines so that this song has a deeper, mystical, aspect to it, the idea that everyone, and everything, is inherently divine, made of godstuff. So if three hallejuhas beside the bayou can help bring you to find 'the Lord' in yourself and the rest of the Universe, I say go for it.
---
15. Our Love's With You
(Music & Lyrics by Rusty Reid
Copyright Rio Paso Music (BMI)
If you choose to leave us, baby, that's the way it goes
If you choose to stay, we'll be here too
If you long for sunshine, baby, why suffer through the cold
Wherever you may go, Our Love's with You
Take your youth as guidance and don't be afraid to live
Make it work, you've only one time through
Take our love as shelter, it was all we had to give
And know there's not a thing that you can't do
Though we know you must leave, babe, we hate to see you go
Don't explain, we had to do it too
If you long for sunshine, baby, why suffer through the cold
Wherever you may go, Our Love's with You

Rusty - vocals, guitars
Jed Demlow - keyboards, bass, drums
Backstory: "Our Love's With You" was written in May 1973 for my little sister upon her high school graduation and presumed leaving home for college. It is one of the handful of songs I wrote on piano. It was recorded in 1974 in Houston at Mullins Recording Studio. I played piano and guitar in a very stripped down arrangement. That recording was pretty sweet, though plagued by the low quality of the studio. The song was never played live. This one was the last of this collection to be re-recorded. I sent the old recording to crack Nashville multi-instrumentalist, Jed Demlow, with instructions to copy it pretty closely while adding his own touches. The result is true to the original piano version.
---
16. Corner of My Mind
(Lyrics by Paige Kemper Innerarity & Rusty Reid, Music by Rusty Reid)
Copyright Rio Paso Music (BMI)
When I sit in concentration
And have nothing new to day
I'm looking for the answers
To the problems of the day
I often start to think of you
What occupies your time
Cause to me you're ever present
In the Corner of My Mind
The miles are long from here to there
The way is steep and winding
It's said that love can find a way
And faith is ever binding
Well, I can't say that this is right
The truth is hard to find
But I know that you're still present
In the Corner of My Mind
Remember that night in old Belfast Town
Crying for the Titanic as the rain came down
At Newgrange at dawn we saw the faeries dance
Or maybe we were just lost in a trance
Of desire
The minutes ticking round the clock
The chimes will soon start chiming
In everything in this old world
The trick is in the timing
But I can't wait forever
For the one who's truly kind
Even one so present
In the Corner of My Mind.
Rusty - vocals
Jason Roller - acoustic guitars, electric guitars
Jed Demlow - bass, organ, piano
Darin Watkins - drums
Backstory: "Corner of My Mind" is one of my earliest collaborations as a songwriter. Home in Midland for spring break in 1971, I discovered that high school (and theatre troop) friend, Paige Kemper, wrote poetry. So I asked for a sample of her works, and she provided this poem. Back in Houston, I put music to these amazing words written by a 16-year old. This was one of the songs that secured me a songwriting deal in Nashville in 1972. Alas, it was not recorded there. Recording of the song would wait until August of 1978 in Houston. That was a nice recording, but I always felt something was missing. The song had three strong, philosophic, verses but no bridge, and no more personal, intimate insight into the unique romance described. Because the song structure closely resembled that of Donovan's "Catch the Wind," one of my favorite songs, I didn't prioritize any addendum to "Corner." It was fine, as is... until the album Bayou Line came into view. I knew 'Corner of My Mind' should be on this album, and here was the chance to finally provide that missing part, a bridge, that would delve deeper into this relationship and provide a glimpse of why this person still lingers in memory. I thought the song needed to go back in time and be in that relationship at a special moment. And so the idea of a vacation in Ireland came into play, encompassing the shared peak experiences of joy and sadness and wonder and magic and desire compressed into a few very special days of a love that somehow (still mysteriously) eventually disconnected. There is just no way I would have ever thought of this bridge back when Paige and I were teenagers. It's taken me that long to think of something profound and unique enough to complement her beautiful verses.
---
17. Riding On
(Music & Lyrics by Rusty Reid
Copyright Rio Paso Music (BMI)
Do you get the feeling lately, somewhere beyond us
That we might just make it after all
I think I feel the real sun shinin', somewhere above us
The hard cold dark that held us down so long
Can't sustain and now we're moving on
Here we go, Riding On
Here we go, Riding On
Suddenly the wind is stronger, flying us onward
All we have to feel now is the ride
I don't know just where we're going, but oh the feeling
Look ahead and keep your spirit strong
Hold on tight cause now we're moving on.
Here we go, Riding On
Here we go, Riding On
Seems like we just lost our way
Or let someone lead us astray
Today's another day
Do you get the feeling lately, somewhere beyond us
That we might just make it after all
I think I feel a new sun rising, somewhere behnd us
The hard cold dark that held us down so long
Can't sustain and now we're off and gone
Look ahead and keep your spirit strong
Hold on tight cause now we're moving on.
Rusty - vocals, guitars
Steven Beasley - guitars, bass, keyboards, drums, background vocals

Backstory: "Riding On" is another Foxhall song, written in March of 1975. It was never played live or recorded previously. It's a song about persevering through pain, overcoming obstacles and gathering momentum in your life, and sharing that trajectory with another person. Steve Beasley helped immensely to get this one shaped up. I hope one day we are "Riding On" free of the selfishness that has so stunted our individual and collective evolution. That day is out there, if enough of We the People demand it.
All songs Copyright © Rio Paso Music Propductions
All Rights Reserved Worldwide
---