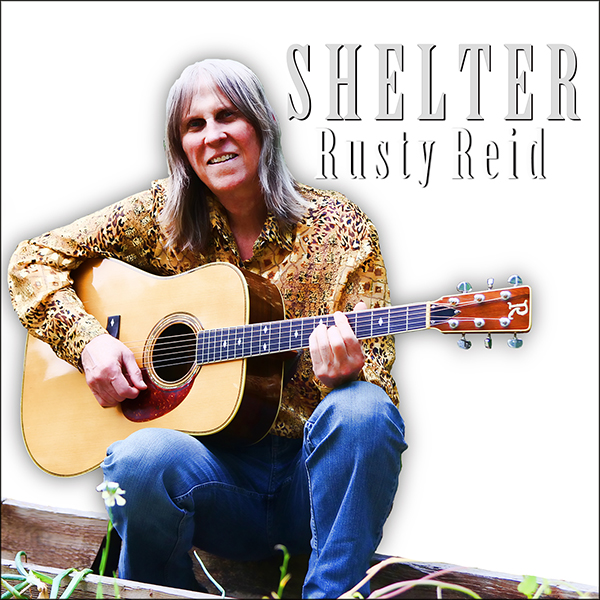 Listen/Download/Stream | Reviews | Lyrics/Notes

Shelter
Single: Original Release: April 8, 2021
Single: Remix/Remaster Release: September 12, 2022
Northern Latitudes Records
Copyright © Little Diva Music (BMI), Blue Midnight Music (ASCAP)
ABOUT THE SONG:
"Shelter" is a song written by Maria McKee and Steven Van Zandt. It was originally recorded by Maria's Los Angeles band, Lone Justice, released in November of 1986 on Geffen Records. I loved this song from the moment I heard it. As a songwriter, it's one of those songs that sounds simple enough, you think, 'Why didn't I write that?' But you didn't. Maria and Little Steven did. This song was on Lone Justice's second album. I was a little bit late in discovering this great band fronted by an even greater singer, and never saw them play live while I was in L.A. Darn it. The band didn't last much longer. Maria went solo and created even more astounding work. I would periodically pull out my Lone Justice and Maria records to play, and just happened to do so right smack in the middle of mixing my album 'Bayou Line.' Listening again to Shelter, I thought it would make for a good cover. Normally when I do a cover tune, I like to make my version significantly different from the original, but here we stick pretty close to the Lone Justice arrangement. I sent the song to keyboardist extraordinaire Jed Demlow and asked him to try to recreate the soundscape while adding his own flair. Jordan Logue played acoustic guitar and electric 12-string. Brandon Davis is on drums and Hiro Sakama on bass, really bringing the thing to life. I'm playing electric rhythm electric guitars and the instrumental break. Very fun song to do. Hope you like it."
-- Rusty Reid
REVIEWS FOR "SHELTER"
From Steven Azami of RadioAirplay.com...
Overall Impression: Based in the Pacific NW, native Texan Rusty Reid delivers a stunning rendition of Lone Justice's 1986 hit, "Shelter." Reid remains faithful to the original arrangement here, while applying more of a rock edge by using slightly heavier guitar tones and putting more emphasis on the 1980's style synths. His gorgeous Orbison-esque tenor vocals are often reinforced by wonderful backing harmonies, and the driving alt-country groove is highlighted by a fantastic guitar solo that's enhanced by a Bigsby-style vibrato. Fans of the original will be blown away by Rusty Reid's "Shelter", while younger rock and country listeners will appreciate the impeccable production value and immaculate musicianship at play on this track.
Strongest Point(s): Outstanding production, phenomenal mix. Great choice of a cover, truly a hidden gem that got lost in the shuffle of mid-80s pop music. The oscillating synth intro is fantastic, great breadth and width. Rock solid groove, bass and drums create a deep, comfy pocket. Guitars and synths are perfectly mixed, leaving plenty of space for the vox. Incredible vocal performance, simply breathtaking. The falsetto gave me chills. Guitar solo was completely on point, very nicely played with lovely tone and vibrato. Then I also love the outro that frames the track beautifully, giving it a wonderful symmetry. Absolutely tremendous track all around, and one that was a pleasure to review!
Target Audience Appeal: Fans of Pop/Rock, Rock, Contemporary Pop/Rock, Country Rock, Alt-Country, Heartland Rock, Adult Contemporary
Artist target suggestions: Tom Petty, Roy Orbison, Fleetwood Mac, Lone Justice, Southside Johnny, Bruce Springsteen, The War on Drugs, John Cafferty, Lyle Lovett
I hadn't heard this song in years, and had honestly nearly forgotten about it. I can't overstate the quality of this production, this track sounds amazing. Thank you for dusting off this chestnut, and reintroducing it to the world!
About The Reviewer: Steven Azami is a multi-instrumentalist with over 25 years of experience in the music industry. Both as a touring/session player and as a producer, his career has spanned nearly every genre, from bluegrass to jazz, from rock to reggae. In addition, his work as a music educator has allowed him to cultivate and foster talent among the next generation of musical explorers
LYRICS/NOTES
SHELTER
Well alright, you gave it all up for a dream
Fate proved unkind, to lock the door and leave no key
You're unsure, whoa baby I'm scared too
When the world crushes you

Let me be your shelter, shelter
From the storm outside
Let me be your shelter, shelter
From the endless night

Disillusion has an edge so sharp
It tears at your soul and leaves a stain upon your heart
I need you, oh, to wash mine clean
You've felt it too, and you need me

To be your shelter, shelter
From the storm outside
Let me be your shelter, shelter
From the endless night

BRIDGE
Your struggle with darkness has left you blind
I'll light the fire in your eyes

INSTRUMENTAL BREAK

Your struggle with darkness has left you blind
I'll light the fire in your eyes

Let me be your shelter, shelter
From the storm outside
Let me be your shelter, shelter
From the endless night

Let me be your shelter, shelter, shelter
Shelter, shelter, shelter, shelter, shelter
From the endless night


Written by Maria McKee and Steven Van Zandt

Copyright © Little Diva Music (BMI), Blue Midnight Music (ASCAP)

Rusty - vocals, electric guitars
Jed Demlow - keyboards
Jordan Logue - acoustic guitars, electric guitar
Hiro Sakaba - bass
Brandon Davis - drums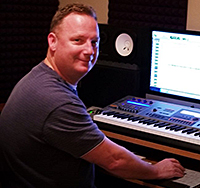 Jed Demlow: keyboards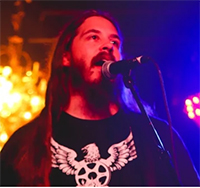 Jordan Logue: guitars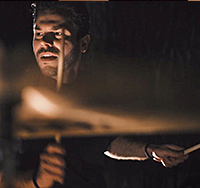 Brandon Davis: drums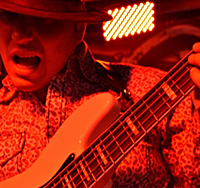 Hiro Sakaba: bass
---